My Top HIV Videos & some of the Best HIV Podcasts 
Special 4 Part Series on HIV by imstilljosh.com's Josh Robbins as a Global Crew Member of MTV's

#SomeoneLikeMe

Campaign.  Watch them & share, please! 🙂
---
Watch these BEST HIV VIDEOS and tell me what you think and what you would like to say in a video. Be sure to share these videos on your social media accounts!
WATCH MORE HIV/AIDS AWARENESS VIDEOS!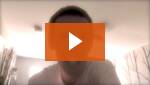 KISS ME on THIS – ISJ VIDEO – You won't catch my HIV by Kissing me!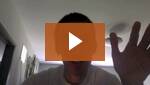 I'm Sorry, You're Sorry – ISJ VIDEO – Don't say "I'm Sorry" b/c it's just HIV!      
http://www.youtube.com/watch?v=pjwr$ou8–o